• App Store • Day One • Dropbox • Life Journal • Sync • Update • Upgrade • Windows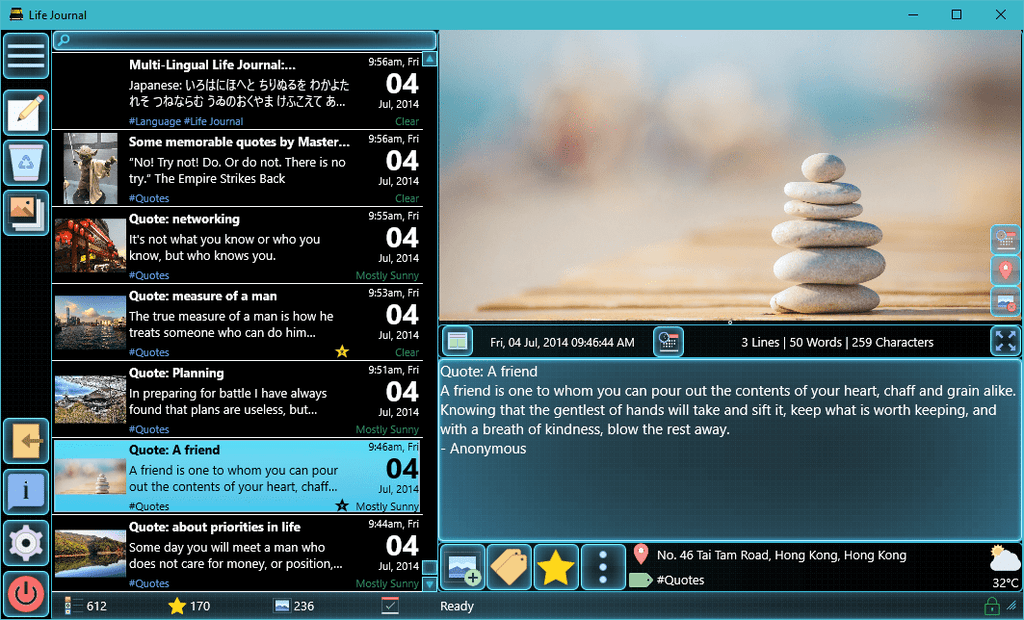 New Features Significant enhancement to Dropbox sync - we now run fully bi-directional Dropbox Sync in the background to minimize the impact to your writing. Streamlined and improved the Day One Classic sync process to capture a few fringe scenarios in our effort to continue to make the sync process bulletproof. Implemented a better exception logging functionality that will provide detailed information to us regarding any errors you get. This will help us tremendously in more quickly identifying and resolving any issues. Please view the contact us page to see how you can submit a support request if you get any errors. We now...
---
• App Store • DO Journal • Life Journal • Update • Windows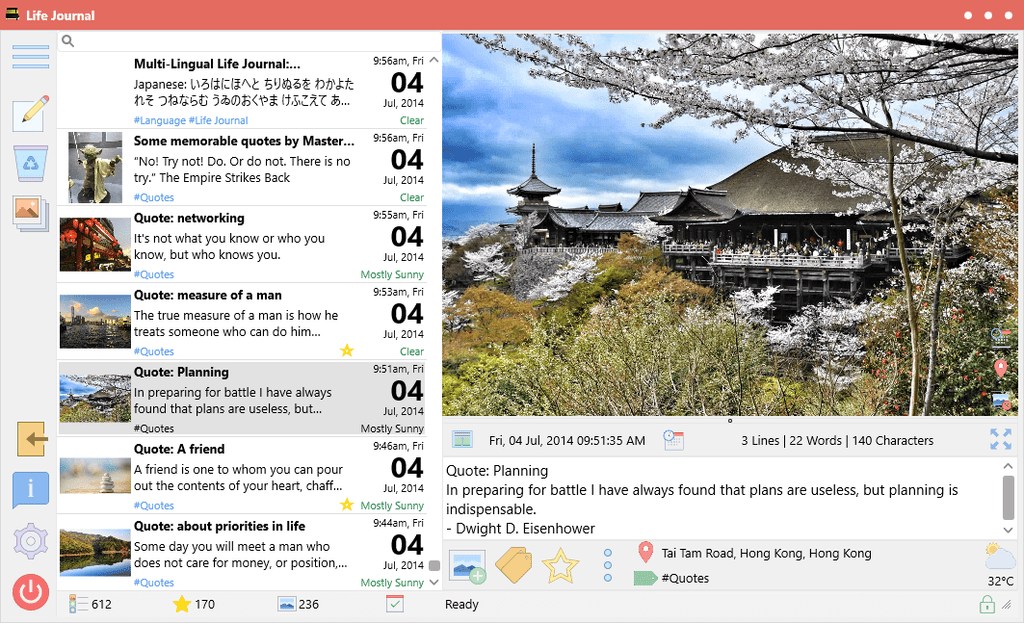 New Features Added functionality to import data from DO Journal (in addition to the ability to import data from Day One v2). If you have DO Journal installed, the application will automatically identify your DO Journal data folder. Just run the import and all your data will be brought into Life Journal (fully encrypted). For customers that purchased the app from the Shopify store, we now provide you the option to get additional styles for Life Journal. (We cannot yet make this available to customers that purchased the app from the Windows App Store). This option can also be accessed...