• Day One • Features • Functionality • Life Journal • Location • Performance • Settings • Templates • UI • Update • Windows • Writing Prompts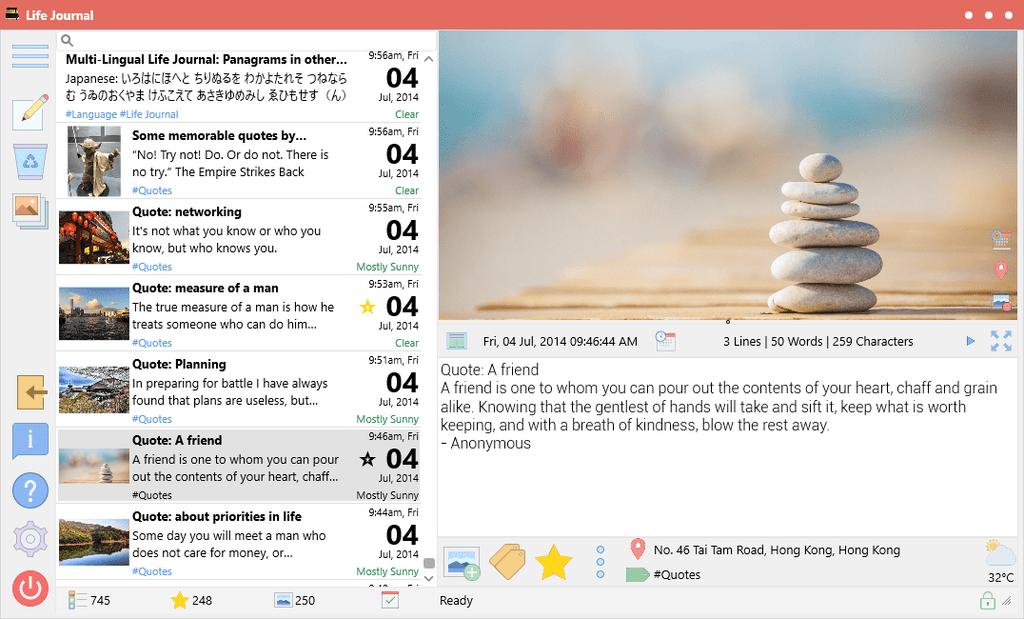 Enhancements / Other Improvements Significant updates to drive OSX compatibility (Life Journal will be coming to Mac OSX shortly!) Used UTF-8 format when exporting data, saving and loading templates and loading prompts An updated Prompts file (UTF8 format) Minor UI improvements related to layout and presentation of information Performance improvements when loading the Location Viewer Optimizations to rendering entries selected in the Timeline view Multiple, minor enhancements to performance during initial loading of entries Minor, proactive code enhancements to improve robustness and reliability Bug Fixes Identified and fixed a bug that could cause the app to crash when closing the Location Viewer while...
---
• Auto-Update • Day One • Features • Functionality • Import • Life Journal • Performance • Settings • Sync • Templates • Text-To-Speech • Update • Windows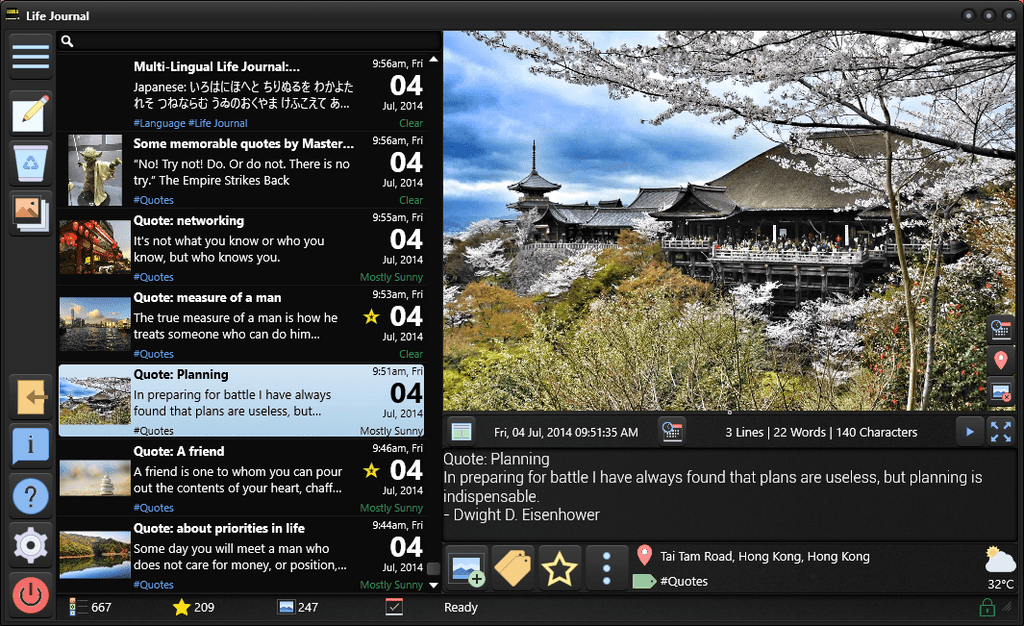 New Features Text To Speech (Read Aloud): You can now have any entry read out loud using the computer's Text To Speech capability (Microsoft Speech API). The Play button appears next to the Distraction Free Writing Interface button. Text To Speech can be paused, resumed or stopped. Learn More... Auto Update Life Journal: Based on feedback, we have incorporated an auto-update capability in Life Journal. Whenever a new update is available, Life Journal will download it and prompt you to install it. It is important that you install this release to get future updates to Life Journal automatically. Learn More... New Templates: In this release, we are...