• App Store • Life Journal • Styles • Sync • Themes • Update • Windows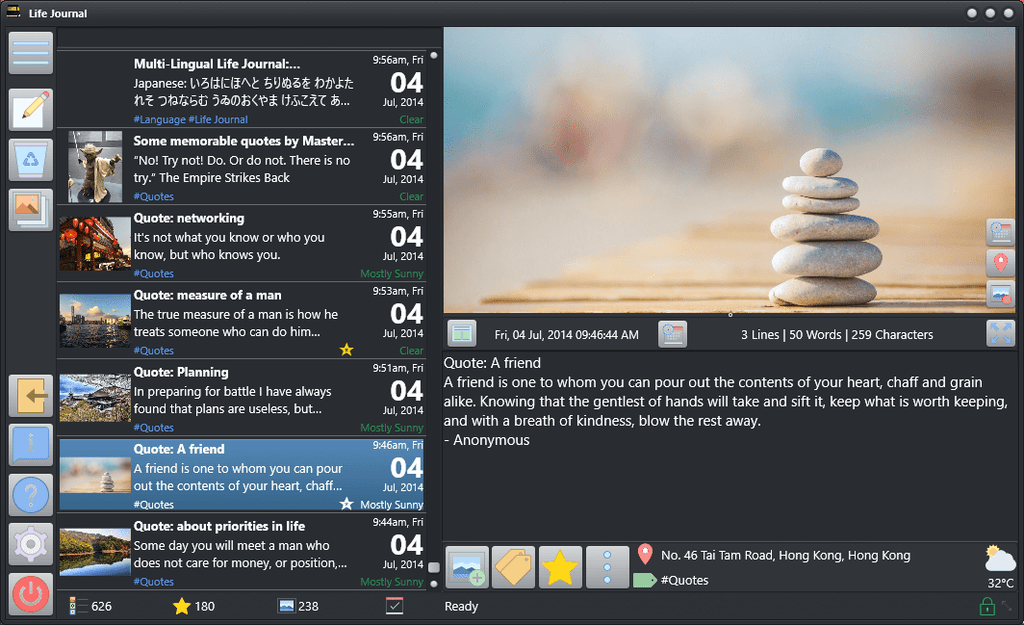 New Features When you choose a new theme/style in the settings screen we now provide a live preview of the selected theme/style. Check out our Life Journal Theme/Style  Pack for 15 additional styles that you can add to Life Journal (available exclusively for users that have purchased Life Journal on this website). Enhancements / Other Improvements The application now handles a blank line at the beginning of the entry and shows the next line as the title of the entry. We have improved the compatibility of the browser embedded in Map View so that users that were getting a Google Maps message...
---
• Beautiful Life Apps • Life Journal • Styles • Themes • UI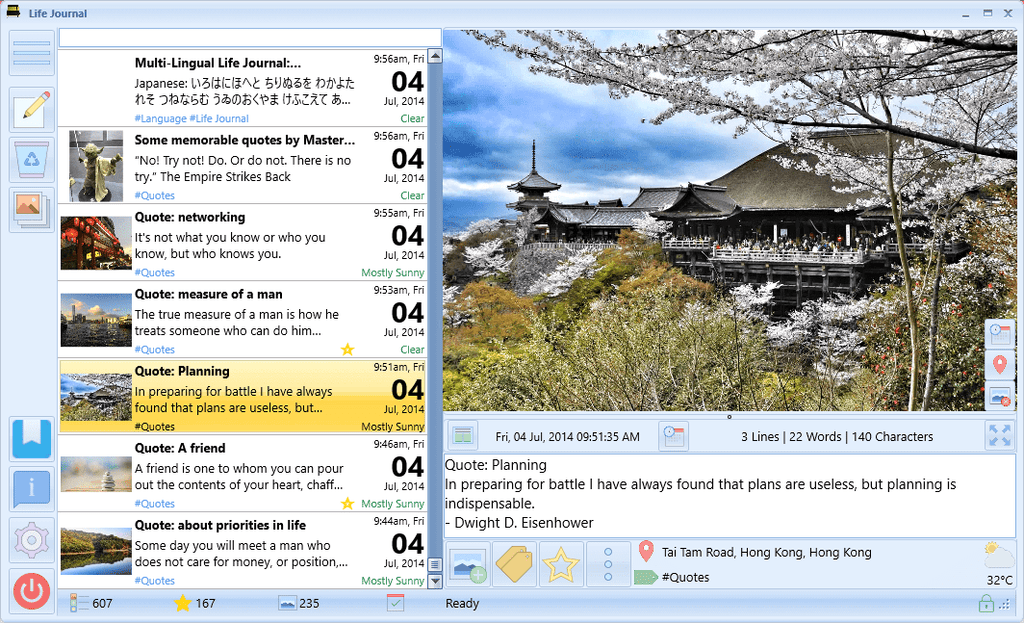 We are pleased to announce the release of our Themes / Styles Pack for Life Journal. As our users know, Life Journal already comes with 8 beautiful themes/styles packaged in the application. We are now making available the Life Journal Theme/Style Pack - which is a collection of 15 (fifteen) additional themes/styles that can be installed and used seamlessly within Life Journal. The themes come in light, dark and everything-in-between styles and allow you to further customize your Life Journal user interface to your liking. The following Themes/Styles are included in this package (a few screenshots are shown here): Amarkits Carbon Cyan Dusk...