• Android • Day One • Dropbox • Features • iOS • Life Journal • Mac OSX • Mobile • Support • Sync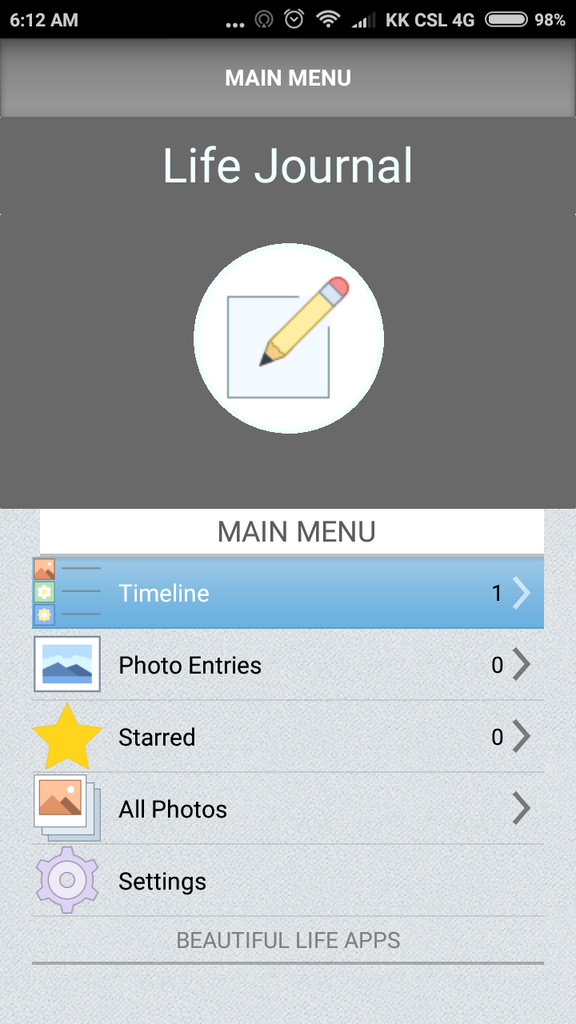 Bloom Built has recently announced that they are retiring Day One Classic. This comes at a time where Dropbox has also retired its API v1 - which is what Day One Classic used to sync its data with Dropbox. What this essentially means is that Life Journal can still sync your entries with the Day One Classic folder in Dropbox, but the Day One Classic app on your iOS device will be unable to sync those entries to the device. Similarly any entries you create on your iOS device using the Day One Classic app will no longer sync to...
---
• Contact • Life Journal • Support • Update • Windows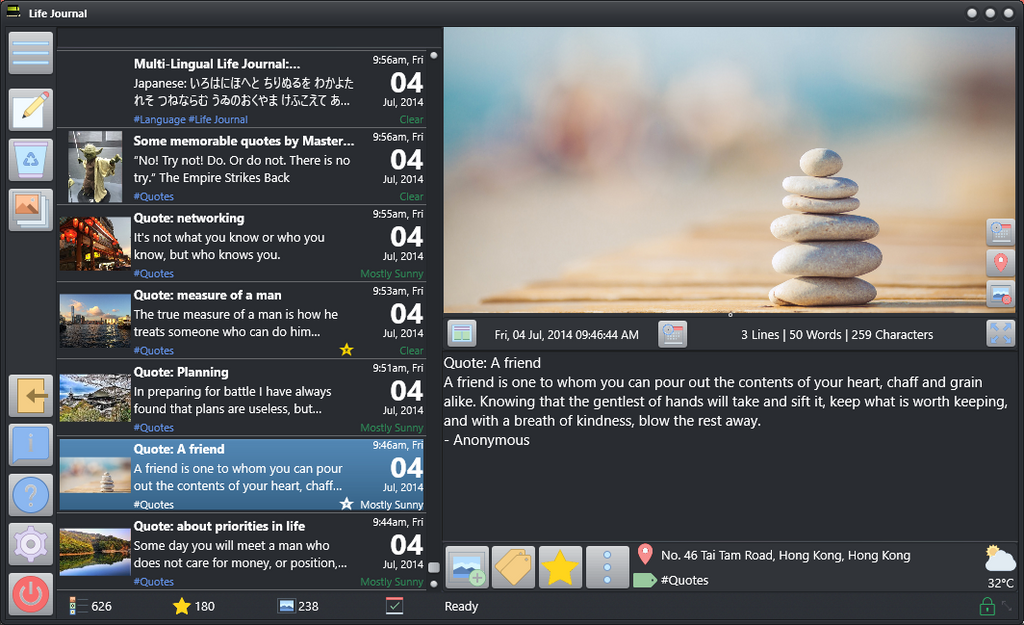 Enhancements / Other Improvements When attaching an image to the entry, we explicitly check to make sure it is a .JPG image file as that is the only image type currently supported. The Login screen as well as the Loading Entries screens both now show the version of the application. This is so that you have this info available in case you need to contact us. We have changed the support email link in the About screen to point to our web site's Contacting Us and Support Requests page. It is important when you file a support request to follow...
---
• Help • Life Journal • Support • Update
New Features Integrated the Life Journal Help & Support web site into the application (click the (?) button on the main menu bar - or in the About screen). Here you will find information about using Life Journal as well as solutions to frequent questions. We will be building this out as we go, but do let us know if you have any questions or clarifications that you would like us to post on this site.  Enhancements / Other Improvements Code optimization and cleanup  Bug Fixes We noticed via Application Analytics that some users were running into file contention issues...