• Contact • Email • Facebook • Help • Life Journal • Messenger • Support • Twitter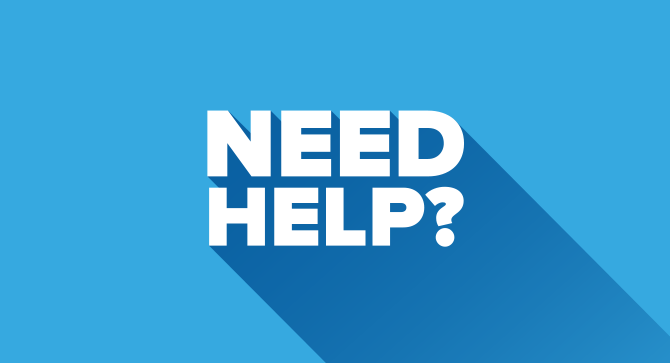 Here's the best ways to contact us Questions about Beautiful Life Apps: info@beautifullifeapps.com Support requests about Life Journal: lifejournal.support@beautifullifeapps.com Support requests for all other apps: support@beautifullifeapps.com Social Media: Facebook, Facebook Messenger (Chat), Twitter   Submitting a support request: When submitting a support request, it helps if we have some additional information that would allow us to investigate the issue and revert with possible solutions quickly. To that end please provide the following information in your email to us (just copy/paste the template below in your email and fill it out): Operating System: (e.g. Windows 7 / 8 / 10) Application: (e.g. Life Journal) Application...
---
• Features • Functionality • Help • Life Journal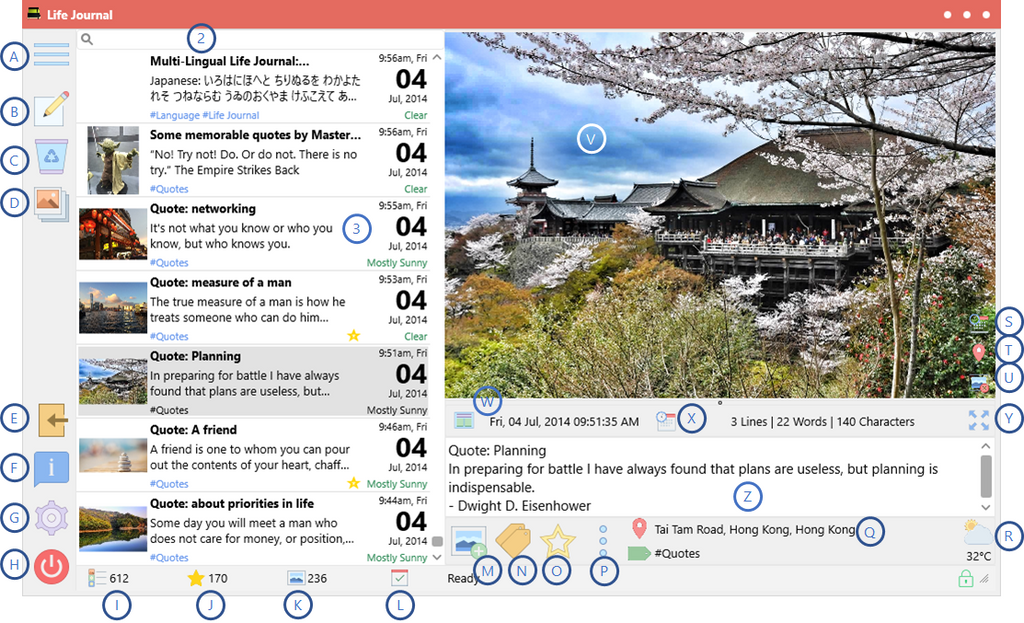 Here's a quick primer about getting started using Life Journal. The main screen is displayed below and its core functionalities are outlined:   In the screen above, the functionalities are as follows: A: Opens the main application menu bar. B: Create a new journal entry C: Delete the selected journal entry (you will be prompted to verify that you want to delete the entry). D: Opens the Images viewer which will allow you to see all of the images across all of your entries. You can click each entry to see its EXIF data (if available). E: Data Import option. Opens a...